Camp Dellwood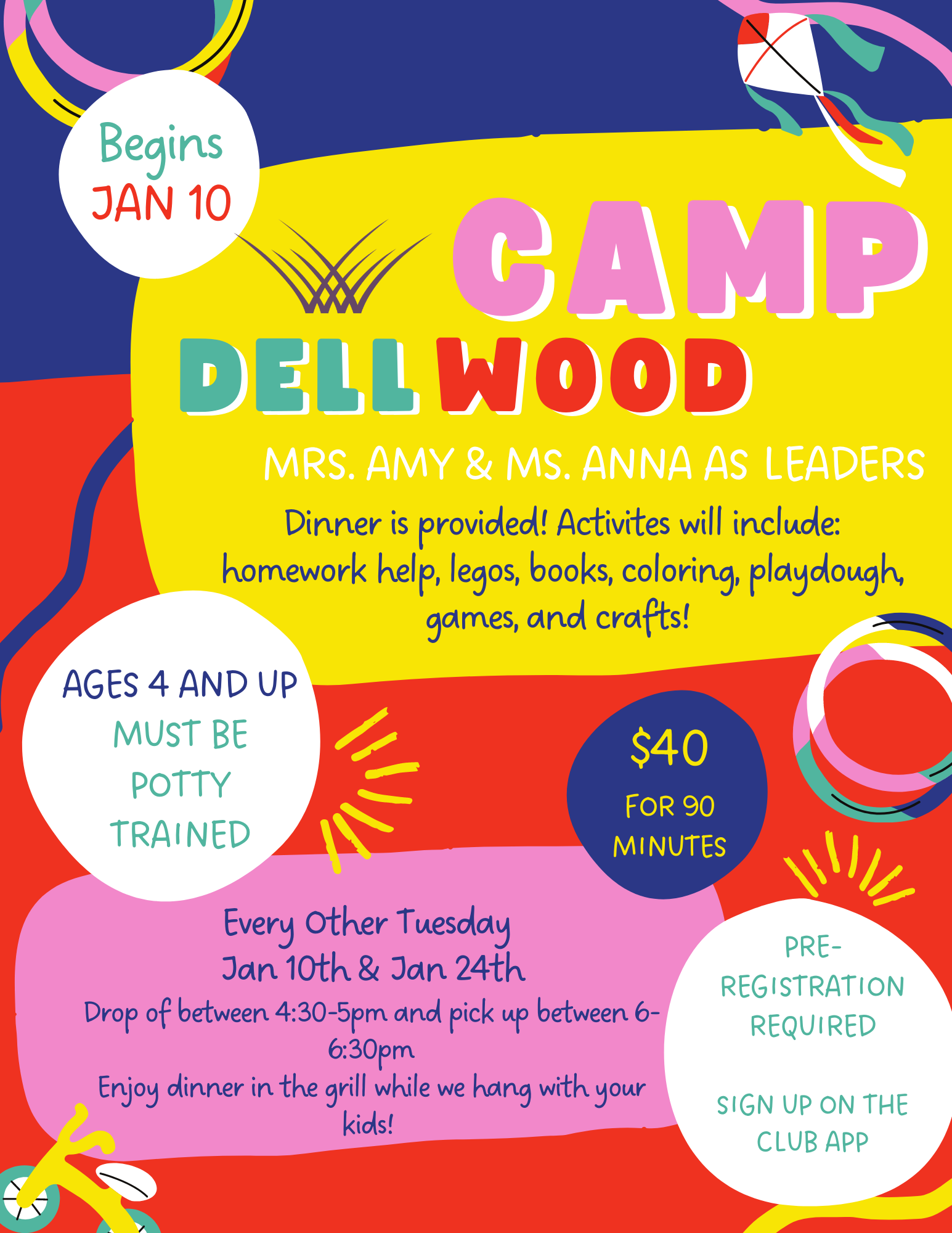 *NEW*
CAMP DELLWOOD
Dellwood CC Staff will provide a fun and interactive environment designed to entertain the kids while the parents enjoy a well-deserved break in the action! Use that time however you'd like, but we recommend joining us in the restaurant for a Cozy Cantina date night or jump into the Vault to work on your golf game!
Cost is $40 per child, per session. Includes dinner, activities, and homework guidance from Mrs Amy and Ms Anna. Ages 4 & Up (Potty Trained please!)
We will maintain a maximum of 7:1 child to instructor ratio, with Camp taking place in the Fireside Room at Dellwood Country Club.
REGISTER BELOW!