DCC Sunday Smokehouse TAKEOUT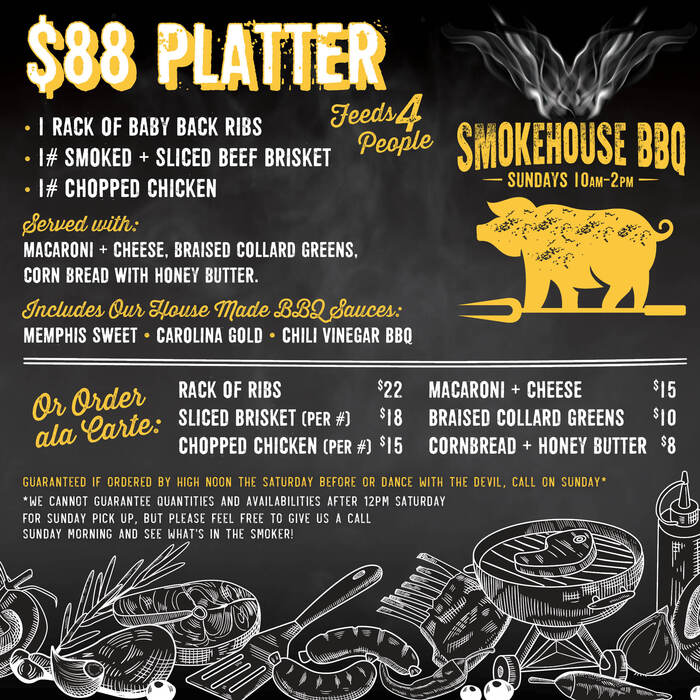 – – – – – – – – – – – –
Introducing a new offering from Dellwood CC – the Sunday Smokehouse! This TAKEOUT option offers up a variety of items perfect for hosting a party with your friends or simply feeding your family for the night! Please have orders placed by noon the Saturday before your desired pickup date. Items may be available after 12 noon on Saturday but will be available on a first come first serve basis. Please call the clubhouse for last-minute orders at 651-426-3218 to confirm availability.
– – – – – – – – – – – –
DCC Sunday Smokehouse TAKEOUT
Thank you!