New Year's Eve Sleigh Rides – 2022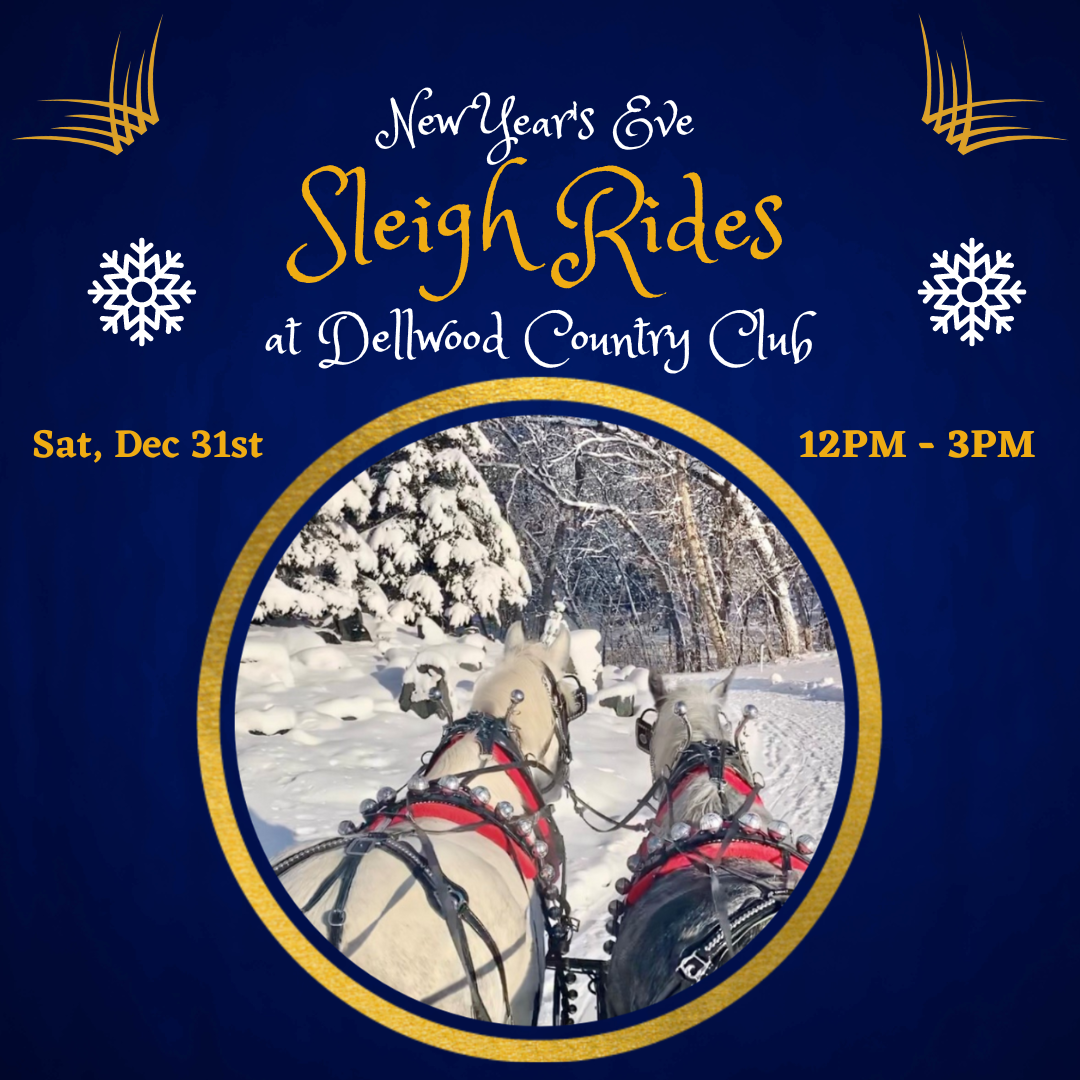 New Year's Eve Sleigh Rides @ Dellwood CC!
Come enjoy the beautiful scenery on a very white Dellwood CC golf course. Horses Wolken & Rahk, both Grey Shires, will be returning to the Club after providing rides during the Club's recent Santa Brunch event.
 – – – – – – –
Rides are FREE!
 – – – – – – –
We will be offering a wholesome lunch special fit for a cold day on the course. Chef Peter & Michael are preparing homemade pot pies (chicken & veggie) for this special event. Seating is limited so sign up now!
 – – – – – – –